iPhone Application Success Stories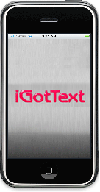 iGotText
igotText is loaded with humor and entertainment. It is a social-entertainment application designed to put "Humor" at your fingertips!

It's a creative application designed to provide with unique "text messages" that will improve the social texting ability and stir up some fun... These "messages" are designed for humor, flirting, romance, peaking attraction, creating a connection, and birthday wishes.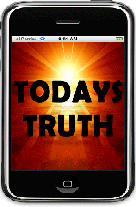 Today's Truth
"Today's Truth"....an amazing life-changing application helps individuals in taking the step in discovering their inner self. Today's Truth, a powerful application, offers indomitable encouragement to face obdurate challenges of your life. Its daily messages based on practical and biblically inspired teachings offers you an exhaustive acumen so that you can take charge of your future with a clear vision that leads to better lives.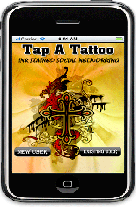 Tap A Tatto
Tap A Tattoo is a new and exciting social networking app designed for and by the Tattooing community. This app allows users to Upload, View, Rate, Share and create comment threads based off of Members submissions of Tattoos, Art, and The Tattoo World. Also allows users to share their Tattoo World with the rest of the world. What better way to show off that new ink?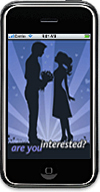 Are You Interested
Over 13 Million people already love 'Are You Interested?' on Facebook. Now 'Are You Interested?' comes to the iPhone with more cool features!
Find and meet hot singles in your area NOW!
Browse photos of singles in your area& tap 'Yes' on people you like.
View your 'Matches' and find out who likes YOU!
Check out the 'Buzz' and meet singles in your area who are online right now!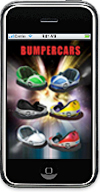 Bumper Cars Lite / Bumper Car
The BumperCars iPhone Application includes the features like


Multi level play
Swipe or tap to change car direction
Advanced sound effects
Great original music to pump you up
Car speed increases with each level
Crash and destroy the other cars in the ring
Power up by collecting batteries
Top notch graphics
Try to beat your best score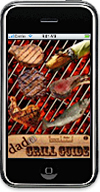 Grill Guide
This application is designed to help you Grill. You pick the food, this App will help measure the thickness, and tell you how long to Grill it, at what temperature and whether its direct or indirect heat. It focuses on 6 different Food groups and 95 different foods.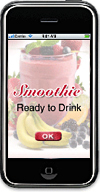 Ifruity
A fascinating app loaded with lots of fun and thrill, ifruity is here to soothe you in the hot summers. Gear up for a new fruit smoothie machine in shape of iPhone. Like most kids, everyone loves the sound of milk splashes, ice being crushed in a blender. iPhone brings in an app for your sheer replenishment in the sultry afternoons.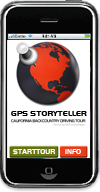 GPS StoryTeller
This application will turn your iPhone into a Las Vegas Tour Guide. The application is aligned with GPS coordinates throughout Las Vegas. The Tour of Las Vegas is an exclusive stroll down the heart of this world famus city. You can use this application driving or walking down the streets of Las Vegas. Using Location Specifc Entertainment you will discover the places to shop, where to eat and what to see as you learn about the ultimate Luxury Resorts and Casinos.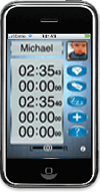 Baby Time
A-1 Technology has developed an iPhone application to keep track of new born babies diet records, medication details, growth and progress. This application is designed to help parents with managing parenthood. The application has built in timer, scheduler, reminder and calendar feature that make parenting both fun and easy.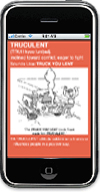 Vocabulary Cartoons
Become a Vocabulary Virtuoso with one on the nation's best selling vocabulary builders. Vocabulary Cartoons has sold over 1,000,000 books and is now offered for the first time in this format. Whether for carrier advancement, college bound and studying for any of the national standardized tests (SAT/ACT/GRE/PSAT/GMAT….), or just want to sound erudite (Don't know what that means? It's available in the app). Using the humorous cartoon and rhyming words you are unleashing the power of mnemonics that has been proven the most effective memory technique in history. In no time at all you'll master 580 of the most tested and challenging vocabulary words.